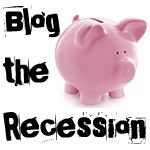 Everywhere we looked in New Mexico a few weeks ago, we could see it. The boarded up buildings, the Starbucks employees that were newly laid off, the empty stores. The empty TOWNS. It seemed as though there were no tourists but us.
America has been hit hard these days. Not just faceless people that we don't know, but people on my blog roll.
Cancer
.
Sick children
.
Sick Parents
. Layoffs. It just keeps coming and we've watched; horrified, because we've been there once too.
Edited to add: Actually we were just in Ruidosio, NM recently and just
barely missed the remnants of Hurricane Dolly
by only a couple of weeks. I can't imagine how the people there are coping.
Motherhood Uncensored
has a fantastic idea. For the month of August, if you read blogs, click through more then you normally do. Try a few new ones out through your feed reader. You don't have to comment, but she points out that the extra hits just may make someone's day.
Because after all, we may be from different parts of the world, but we're all in this together.