Today Kevin and I went out to a fall fair in town. It wasn't a fair really, our experience with fairs is more the 4-H animals, cotton candy type. This was more like a farmer's market thing. Inside a garden center was all sorts of stalls selling everything from baked goods to herbal creams to even these beautiful flowers. Aren't they pretty?
I bought these delightful tiny snowmen magnets. I just think they are the cutest thing!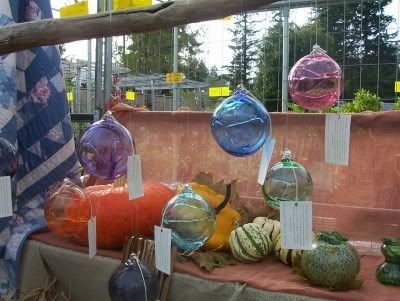 These glass balls are just incredible. They are handmade by Chris Motloch at Molten Spirit Glass. I want one! The woman selling them saw me looking at these, and I hestitated to ask if I could take a pictures, but she said it was okay. I'll have to visit her studio at Christmas, for sure.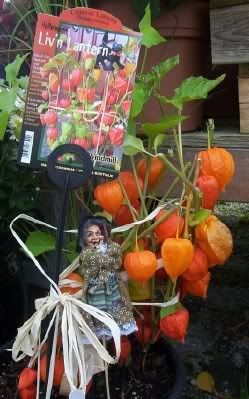 These plants were very cool as well, they look like mini pumpkins are hanging off of them. I didn't dare buy one because...well...you know me and plants. Check out the witch hanging out in there too...isn't she just a little freaky looking?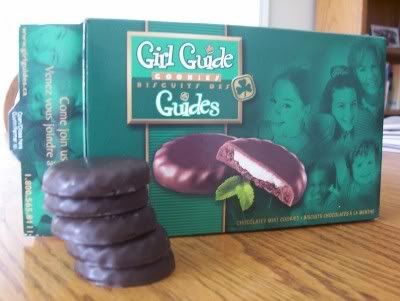 We did, however, stock up on Girl Guide cookies. I have been known to buy a box and hide it away just for me to snack on, because they go so fast. I wasn't home long before I heard a rustle and John exclaim, "Hey! Where'd you get these cookies?!?!"
I think I'm going to have to visit my local girl guide pretty quick. Kevin has informed me that they make wonderful stocking stuffers (ha ha)
All in all it was a wonderful fall afternoon! :)